5 tags
4 tags
5 tags
FEST 12!!! →
We're stoked to announce that we're playing the FEST again this year. It's gonna be a hell of a good time. PARTY. http://www.thefestfl.com/fest12/band/126/Big-Awesome
2 tags
1 tag
reallybenwalker asked: How can I email you?
reallybenwalker asked: You guys wanna come play in Columbia? I'd love to have you with Rejectioneers & Bad Talk.
2 tags
RECORD STORE DAY BUNDLE DEAL! →
Get a Birdfeeder 7 We're starting Record Store Day (or weekend rather) a little early! We have up a tee shirt, vinyl, and FREE SHIPPING bundle. The first four orders will also receive a FREE MYSTERY 7" VINYL! So hop on this. Note* international countries, sorry. We had to charge ya. USPS is screwing us in prices. Sorry!! http://bigawesome.bigcartel.com/product/record-store-day-deal
2 tags
2 tags
8 tags
Fest 11 (full set) →
I decided to upload our set at The Fest that I recorded on my mini recorder thing. Full 50 minutes of random chatter, new songs and slightly detuned guitars. Have fun.  http://bigawesome.bandcamp.com/track/fest-11-full-set
Summer's Scream: Big Awesome - Birdfeeder →
summersscream: Check it out if you like: Algernon Cadwallader, Glocca Morra, Minus the Bear I'll admit that Big Awesome don't necessarily bring anything too new to the table, but their brand of indie punk/emo stands out in the crowd for me. The vocal melodies are memorable and the guitars don't just act…
catamongstthepigeons: <a href="http://bigawesome.bandcamp.com/album/birdfeeder" data-mce-href="http://bigawesome.bandcamp.com/album/birdfeeder">Birdfeeder by Big Awesome</a> Melodic indie-punk. Delightful.
6 tags
Treasure Fest 3 →
We have been confirmed for Treasure Fest 3 in Charlotte, NC along with Restorations, Red Collar, Brick Mower, and Family Cat. Cool. http://treasurefest.blogspot.com/p/bands.html
2 tags
http://www.muzikdizcovery.com/2013/01/artist-of-day... →
Our friend Casey over at Muzikdiscovery.com made us artist of the day. I miss you Algernon.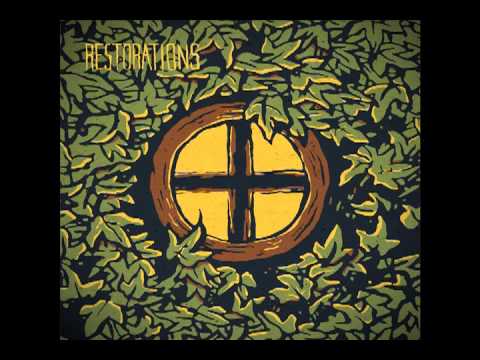 3 tags
4 tags
Best of 2012 List →
"…Big Awesome has written the most uplifting record of the year.".  Beyond words. Its really cool to be a part of this year end list. Check it out. Thank you dane! http://www.switchboardsessions.com/2012/12/best-of-2012.html
1 tag
3 tags
3 tags
5 tags
Tour dates with Henrietta
Updated tour dates with our buds in Henrietta: Dec 18th- Savannah, Ga @ Taco Abajo 19th- Myrtle Beach, Sc @The Sound Hole *20th- Virginia Beach, VA @ That's How I Beat Shaq 21st (END OF THE WORLD SHOW) Richmond, VA @ Bauhaus Haus See you's somewhere. 
6 tags
Top 2012 list →
This is great to be part of this list. Dikembe, Mixtapes, Red Collar, EE, and Hop Along all on one page? Tight.  9. Big Awesome – Birdfeeder EP (Self-Released) The Birdfeeder EP is filled with four songs of the best newfangled emo you'll find anywhere in 2012. Big Awesome may have only given us 10 minutes of music, but they don't waste a single moment of it. The band effectively matches lilting...
1 tag
2 tags
4 tags
Geek Couch review →
Thanks Sean for this awesome review. It was absolutely hilarious to hear my last name butchered.  
4 tags
Pre-orders
Quick update: Pre-orders are going to take place on November 26th for the 'Birdfeeder' vinyls. There are going to be 3 colors to chose from, but we'll feed you more of the details then! Support Baby Moon Records. Best dudes. http://babymoonrecords.com/
2 tags
2 tags
Recording
So, we start recording our new LP this week (finally). Scratch trackz today. 
2 tags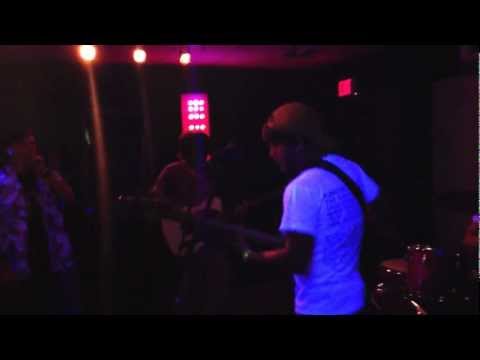 1 tag
1 tag
2 tags
2 tags
4 tags
2 tags
2 tags
2 tags
1 tag
1 tag